Trivedi submitted to the court that the accused, working at ISRO, despite knowing the importance of national security, "sent the email address of the office computer to an unknown person and tried to open the email (received from an unauthorized person) on his office computer .. without permission from the authorities.. ."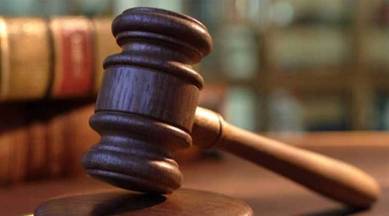 While rejecting the bail application, the court observed that considering the facts and circumstances of the case, "it prima facie appears that there is a serious allegation against the accused for national security."

Listen to this article
Your browser does not support audio components.

An Ahmedabad court on January 30 rejected the bail plea of ​​an employee of ISRO's Space Applications Center (SAC), who is facing cyber-terrorism charges for allegedly contacting "unknown women" in Pakistan through social media using a computer allocated to the office. work
You are tired of yourself
Monthly limit of free stories.
To continue reading,
Just register or sign in
Continue reading with Indian Express Premium Membership starting at Rs 133 per month.
This premium article is free for now.
Please register to continue reading this story.
This content is exclusive to our customers.
Subscribe to get unlimited access to The Indian Express exclusive and premium stories.
This content is exclusive to our customers.
Subscribe now to get unlimited access to The Indian Express exclusive and premium stories.
While denying bail to the accused, Ahmedabad Rural Chief District and Sessions Judge DM Vyas recorded that the accused had "communicated through social media with a Pakistani woman, who sent cryptic emails", considering the serious nature of the crime, and the fact that the investigation was on. "Judicial discretion need not be exercised in favor of the accused."
Currently in judicial custody, the accused employee, who is a technical officer of ISRO SAC and a resident of Ahmedabad, has been charged with the offense of cyber terrorism punishable under Section 66 F(1)(B) of the Information Technology Act. The Gujarat Anti-Terrorist Squad filed an FIR on January 7.
Opposing the accused's bail plea, public prosecutor Praveen Trivedi argued that "accused shared email address with unauthorized unknown women from July or August 2022 to 3/1/2023 and opened it on computers provided/assigned for office work of ISRO, knowing .well that if such unfinished file sent by unauthorized person is opened on the said computer, it will compromise information related to the security of the country and thereby commit the alleged crime.
Trivedi also submitted to the court that the accused, employed by ISRO, despite knowing the importance of national security, "sent the email address of the office computer to an unknown person and tried to open the email (received from an unauthorized person) on his office computer … without permission from the authorities." …"
Meanwhile, the accused submitted in the court that "ISRO's office is well equipped to ensure any action against rules and regulations," and that "no complaint has been filed by ISRO authorities" against the accused.
The accused also submitted in the court that he is a permanent resident of Ahmedabad and thus there is no possibility of absconding.
In addition, the accused argued that his entire employment period was "blotless" and always "prioritized his duty and then his family."
While rejecting the bail application, the court observed that considering the facts and circumstances of the case, "it prima facie appears that national security has serious allegations against the accused."
Gujarat Anti-Terrorist Squad officials declined to comment on the case.
© The Indian Express (P) Ltd